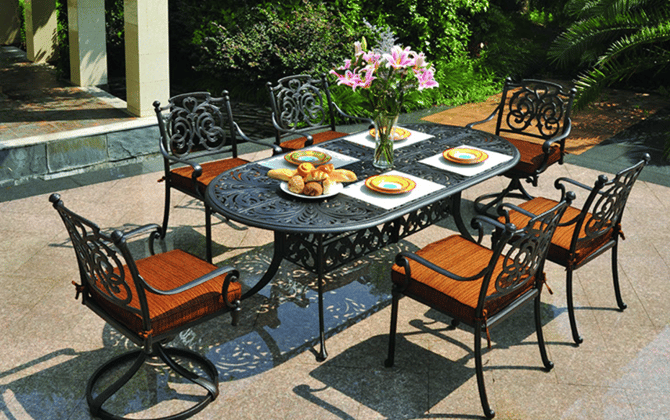 There's something magical about the courtyards in the French Quarter of New Orleans. In spite of the bustling Central Business District just blocks away, and the wild partying tourists down the street, you can dial down the noise, dial down the stress, relax, and enjoy the elements of a summer evening that seems captured in time. But, the look and feel of a French Quarter courtyard doesn't have to remain in the Big Easy. With just a few strategic choices, you can bring the French Quarter to your backyard.
The best place to start is with the furniture. Hanamint's Bella and Tuscany dining sets both create the ambience of a courtyard tucked behind a hotel off Royal or Bienville street. The wrought iron of Briarwood's Woodward Collection of furniture is another great option to recreate the city that care forgot.
If you have questions about how to incorporate these and other French Quarter style elements into your outdoor space, give Casual Creations a call to consult with the outdoor living design experts of Baton Rouge today.